The objectives stipulated in the Affordable Care Act of 2010 concerning the Medicare and Medicaid programs reveal that nursing has become the most advanced segment that provides healthcare in the United States of America (USA). In the recent past, nursing has been facing several challenges that delayed progress of healthcare systems. Upon the realization of such hurdles, the Robert Wood Johnson Foundation (RWJF) and IOM started an initiative that aimed at addressing them in 2008. This essay elaborates the future nursing with reference to the role of RWJF, IOM, and state-based action coalitions in realization of nursing progression in the near future.
Don't use plagiarized sources. Get Your Custom Essay on
Future of Nursing: Robert Wood Johnson Foundation
Just from $13/Page
The role of RWJF and IOM: Leading Change and advancing Health
USA requires highly qualified Nurses who are Well-educated
The past recent years have indicated a shift in population characteristics whereby a sizeable percentage of the US population is approaching old age. This situation has significantly affected community aspects such as ethnicity, race, culture, and socioeconomic status. It is predicted that this population characteristic is increasing. As a result, it can cover 20-percent of the population by 2030 (Fairman, Rowe, Hassmiller, & Shalala, 2011).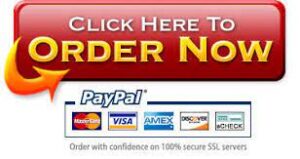 A challenge that is directly related to the population change is experienced in the healthcare system. Recently, most nurses have recorded increased cases of lifestyle-related diseases such as diabetes, hypertensions, obesity, cardiovascular problems, arthritis, and mental health conditions. It is challenging to handle such cases because of the infrastructures in place. Fairman et al. (2011) reveals that major hospitals and healthcare facilities in the country were established with an aim of curing acute related health diseases and injuries rather than chronic problems.
Early educational systems that were primarily concerned about acute illnesses were inadequate for the growing needs of the USA population. Currently, the population needs have become more complex and cumbersome; hence, there is a need for nurses who possess competencies in a plethora of skills in leadership, care policies, research, teamwork, evidence-based practices, and community-based systems to provide quality health promotion for the US population (Fairman et al., 2011). When the education of nurses is critically examined, it is realized that a majority of them were trained in acute care that does not reflect the standards of current public health, primary, and long-term care (Fairman et al., 2011). Learning institutions are currently encouraging comprehensive health studies to ensure learning of deeper care concepts. This objective has been achieved through a review of the curriculum to capture current information about nursing (Fairman et al., 2011). Modern nursing schools implement education models that suit the real health practice. They also develop competencies that hook on task-based approaches with a view of delivering higher levels of knowledge about care management, leadership, and decision-making. This practice results in improvement of the quality of nursing in the US (Fairman et al., 2011).
Nursing Profession
The USA government recommends that an individual must pursue a Bachelor's degree in Nursing (BSN), an Associate's either Degree or a diploma in nursing to meet the minimum criteria for entry into the nursing profession (Naylor, 2012). It is acclaimed that most of the students who join the nursing field of practice should follow the current BSN curriculum that delivers a variety of skills pertaining to leadership, quality service, critical thinking, and decision-making among others. Such practices suit modern care practices, especially to the populations outside the hospital set up (Naylor, 2012).
The RWJF committee had proposed the increment of baccalaureate degree graduates who join the nursing field to 80-percent by 2020. Progress should also be ensured to construct various facilities that are required to accommodate the large number of graduates efficiently. This set of circumstances will ensure that the workforce in nursing is significantly improved in terms of quality, capacity, and competency. The primary objective of such strategy is to ensure that challenges that are encountered in both community-based and public healthcare facilities are addressed adequately (Cherry & Jacob, 2013). As a result, RWJF proposed the inclusion of both the traditional RN-to-BSN and 4-year basic programs in universities. Collaboration with nursing colleges among other means is will also be paramount to the achievement of quality baccalaureate degrees (Naylor, 2012).
Lifelong Learning in the Nursing Profession
The RWJF recommends that learning in the nursing profession should be enduring. This objective should be accomplished to deliver the most competent workforce in care systems with a view of meeting the health demands of the ever-increasing and aging population. Therefore, various faculties and departments in nursing should collaborate and share technologies and mechanisms that are implemented in modern learning systems (Naylor, 2012).
Implementation of the Residency Program in Nursing
The RWJF requires the government, state boards, accredited bodies, and healthcare organizations to increase their support towards care transformation in an attempt to achieve nurse residency. Upon completion of the residency programs, the entrants in the nursing profession ought to acquire practice pre-licensure (Naylor, 2012).
The Role of State-Based Action Coalition
The state-based action coalition brings about collaboration of various healthcare branches to ensure a unified effort towards accomplishment of the goals of future nursing (Cherry & Jacob, 2013). The coalitions are used to lead campaigns at the local state levels to ensure that they realize effective health transformation through the nursing programs (Kuehn, 2010). For example, the Indiana state coalition comprises doctors, nurses, and health professionals who have joined efforts with an aim of improving healthcare provision in the state. Their primary objective is to implement the IOM report and recommendation efficiently since the state experiences some challenges regarding healthcare delivery. The stakeholders collaborate with nurses to come up with solutions that are more innovative under the leadership of nurses (Kuehn, 2010).
The stakeholders have various responsibilities. At the outset, the Congress plays a crucial role in ensuring that there is an expansion of the Medicare program to include advanced practice for registered nurses under the laws (Kuehn, 2010). The Congress is also involved in increasing the allocation of Medicaid reimbursement rates to primary care nurses and other professionals in the healthcare system (Kuehn, 2010). In addition, the state legislatures ensure that reforms are executed based on the scope of practice that conforms to the National Council of State Boards of the Nursing Model, Nursing Practice Act, and Model Nursing Administrative Rules among others (Kuehn, 2010). Both the prevailing and planned policies are designed to have provisions for advanced practices to registered nurses to promote the delivery of care in health situation that arise in the localities (Kuehn, 2010).
Conclusion
The essay discussed RWJF and IOM reports and recommendations in ensuring that the current and upcoming challenges in nursing are solved. Indiana has been highlighted as one of the states that use coalition to solve health care challenges in an attempt to transform the healthcare system at the grassroots.
Reference List
Cherry, B., & Jacob, S. (2013). Contemporary Nursing: Issues, Trends, and Management. St. Luois, MO: Elsevier.
Fairman, J., Rowe, J., Hassmiller, S., & Shalala, D. (2011). Broadening the scope of nursing practice. New England Journal of Medicine, 364(3), 193-196.
Kuehn, B. (2010). IOM: Boost nurses' role in health care. JAMA, 304(21), 2345-2346.
Naylor, M. (2012). Advancing high-value transitional care: the central role of nursing and its leadership. Nursing administration quarterly, 36(2), 115-126.