Lifelong Learning as a Nurse Practitioner Assignment
Lifelong learning is a primary expectation in the nursing professional performance, which is directly linked to the success of nursing students. It is recognized as an essential necessity for the profession of nursing (Davidson, & Everett, 2015). According to the Institute of Medicine recommendation, it is a key responsibility of every nurse to ensure that they are involved with lifelong learning in order to acquire the qualifications needed for effective provision of care to the diverse societies. Such explanations provide a justifiable reason as to why every nurse should strive to achieve lifelong learning.
Don't use plagiarized sources. Get Your Custom Essay on
Lifelong Learning as a Nurse Practitioner Assignment
Just from $13/Page
Being one of the nurse practitioners is not an exception. I am committed to continuing with my education as a lifelong learner. My education continuity plan is based on where I will be working with my area of specialization being a pulmonary nurse. As a pulmonology nursing specialist, my personal learning plan is designed to address my learning needs in the area of specialization along with strategies and evidence of accomplishment. My plan is to concentrate on the discipline of pulmonology where I will be taking different courses provided for the nursing practitioner in this specific area of specialization along with any other pulmonology educations available.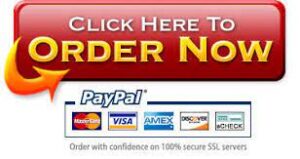 My first step towards specializing as a pulmonary nurse was obtaining my master's degree program in nursing for the best preparation in clinical practice, so becoming a Family Nurse Practitioner. Afterwards, I will then take several trainings for the cardiopulmonary resuscitation which is essential in ensuring proper caring for patients suffering from acute or chronic breathing problems (Pavlova & Yordanov, 2016). On completion of the course, I will take a national council licensure exam for the purpose of obtaining certification in this particular area of specialization. Next will be to engage in different areas to get experience with patients who present with breathing problems. Once having more clinical experience, I'm planning to obtain a certificate in pulmonary function technician which will involve taking a national board respiratory care exam (Pavlova & Yordanov, 2016). I will then take a step of involving in other courses specializing in pulmonology, ventilation procedures and oxygen administration for the purpose of expanding my knowledge in the specialty area. Taking these training will provide advanced theoretical knowledge, assessment skills and clinical practice in the selected area of specialization (Adney, Mark, Brown, & Cornfield, 2014), that will be significant not only in my current job but also in other jobs that I may hold in future.
References
Davidson, P., & Everett, B. (2015). Managing approaches to nursing care delivery. Transitions in nursing: Preparing for professional practice. Chatswood, New South Wales, Australia: Elsevier Health Sciences, 125-142.
Pavlova, V., & Yordanov, H. (2016). The specifics of the work of a nurse in a Department of Interventional Pulmonology. Medical Review-Information for Nursing Staff, 48(1), 45-48.
Adney, R., Mark, J., Brown, M., & Cornfield, D. N. (2014). B36 improving physician performance and teaching: Development of a pediatric pulmonary nurse practitioner fellowship. American Journal of Respiratory and Critical Care Medicine, 189 (1), 23-27.
Lifelong Learning as a Nurse Practitioner Assignment