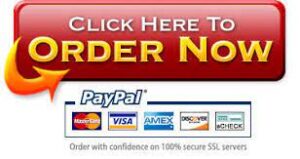 TOPIC SELECTION AND REFERENCES 2
Topic Selection and References
I have selected topic 1, which talks about providing a culture-centered leadership to
influence team members and care for a culturally diverse patient population.
1. Nurse managers must work with staff to foster respect of different lifestyles. As a future
manager, how can you provide culture-centered leadership to influence your team members and
care for a culturally diverse patient population? Please incorporate concepts of cultural humility,
sensitivity, or competence and one cultural theory into your response.
TOPIC SELECTION AND REFERENCES 3
References
Foronda, C. (2020). A theory of cultural humility. Journal of Transcultural Nursing, 31(1), 7-12.
https://doi.org/10.1177/1043659619875184
Handtke, O., Schilgen, B., & Mösko, M. (2019). Culturally competent healthcare–a scoping
review of strategies implemented in healthcare organizations and a model of culturally
competent healthcare provision. PloS One, 14(7), e0219971. https://doi.org/10.1371/
journal.pone.0219971
Kumra, T., Hsu, Y. J., Cheng, T. L., Marsteller, J. A., McGuire, M., & Cooper, L. A. (2020). The
association between organizational cultural competence and teamwork climate in a
network of primary care practices. Health Care Management Review, 45(2), 106–116.
https://doi.org/10.1097/HMR.0000000000000205
Nair, L., & Adetayo, O. A. (2019). Cultural competence and ethnic diversity in healthcare. plastic
and reconstructive surgery. Global Open, 7(5), e2219. https://doi.org/10.1097/
GOX.0000000000002219
Principles Of Leadership And Management Assignment