Mardiah, F. P., & Basri, M. H. (2013). The Analysis of Appointment System to Reduce Outpatient Waiting Time at Indonesia's Public Hospital. Human Resource Management Research, 3(1), 27-33. Web.
Mehta, R., Mavalankar, D. V., Ramani, K., Sharma, S., & Hussein, J. (2011). Infection control in delivery care units, Gujarat state, India: A needs assessment. BMC Pregnancy Childbirth, 11, 37.
Patwardhan, N., & Kelkar, U. (2011). Disinfection, sterilization and operation theater guidelines for dermatosurgical practitioners in India. Indian J Dermatol Venereol Leprol., 77(1), 83-93.
Poti, J. M., Duffey, K. J., & Popkin, B. M. (2014). The association of fast food consumption with poor dietary outcomes and obesity among children: is it the fast food or the remainder of the diet? American Journal of Clinical Nutrition, 99(1), 162-171. Web.
Sharkey, J. R., Johnson, C. M., Dean, W. R., & Horel, S. A. (2011). Focusing on fast food restaurants alone underestimates the relationship between neighborhood deprivation and exposure to fast food in a large rural area. Nutrition Journal, 10(1), 10-23.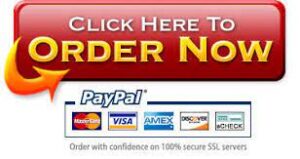 Smith, M. A., & Dahlen, N. R. (2013). Clinical Practice Guideline Surgical Site Infection Prevention. Orthopaedic Nursing, 32(5), 242-248. Web.
Sossai, D., Dagnino, G., Sanguineti, F., & Franchin, F. (2011). Mobile laminar air flow screen for additional operating room ventilation: reduction of intraoperative bacterial contamination during total knee arthroplasty. Journal of Orthopaedics and Traumatology, 12(4), 207-11. Web.
Spichiger, E., Rieder, E., Müller-Fröhlich, C., & Kesselring, A. (2011). Fatigue in patients undergoing chemotherapy, their self-care and the role of health professionals: A qualitative study. European Journal of Oncology Nursing, 16(2012), 165-171. Web.